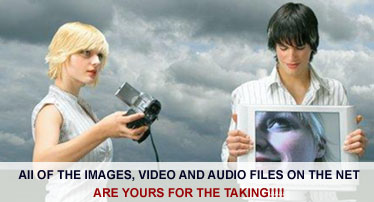 Want to find pictures and movies of your favorite Celebrity?
Looking for cover tunes of your favorite bands?
Want wallpaper of your favorite cartoon and anime characters?
Need images of copy machines, race cars, star wars action figures?

Automatically locates, identifies, and downloads ...
Allows you to do keyword searches ...
Dynamically renames files as they are downloaded. ...
Downloads images, movies and music directly to your hard drive. ...
Saves money on website subscriptions. ...
Supports seqential file downloads using snatch:// ...